As you probably know if you're looking at this RSS feed, Microsoft has the Build conference coming up in San Francisco in a few weeks time (2nd April).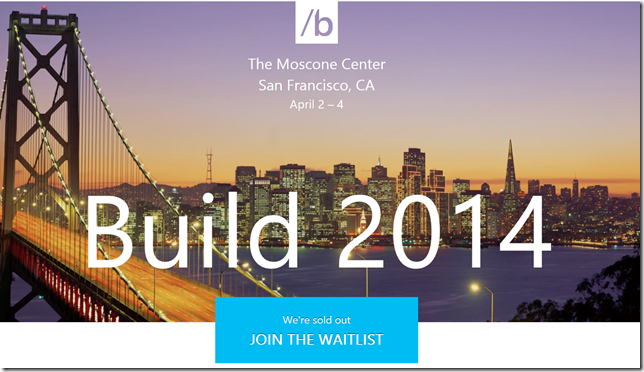 Not everybody can get out to San Francisco for 3 days in April and so the guys at the Windows Store and Windows Phone User Groups in London are putting on a combined event in the Microsoft London office (Cardinal Place, Victoria) where developers can get together to hang out and watch the keynotes as they are streamed from the US.
Naturally, it's possible to sit in your office and watch the keynotes or you can watch them from the comfort of your own home but we agree with the user groups that there's a lot of value (and a bit more fun) in being able to get together with other developers to chew the fat on whatever Build might have to reveal while also chewing some pizza and downing a beer or two.
So…you're all invited courtesy of the 2 user groups and subject to us having enough seats to fit you in – it's first come, first served on this one.
Here's the registration link – the event lives with the Windows Store/Phone User Groups so you need to register with them;
and I look forward to seeing you there on the day.
As an aside, I've been fortunate to be able to attend a few of the recent Build conferences and I was there last year in June and enjoyed my time there – for me, moving to San Francisco from Los Angeles made a big difference. No slight intended to Los Angeles but I've never found it to be a particularly discoverable city for a visitor in a downtown hotel without access to a car. I suspect it's a European thing but I have a mental model about cities which tends to involve me assuming that if I'm "downtown" then there will be a lot of things that I can walk to within a ~5-10 mile radius. This model falls down in many cities and perhaps in LA as much as anywhere

San Francisco on the other hand was a great place to be for a few days (as was the Moscone – rooftop gardens add a lot to a conference center

) and at the end of the time there the weather cheered up and I got to take a day off cycling along the city's waterfront and across the Golden Gate bridge to Sausalito. It was all great fun and at this particular point in the UK's increasingly angry weather cycle I've got very fond memories of the sunshine that magically turned up as the conference finished.
For me personally, this was the view I remember from Build 2013;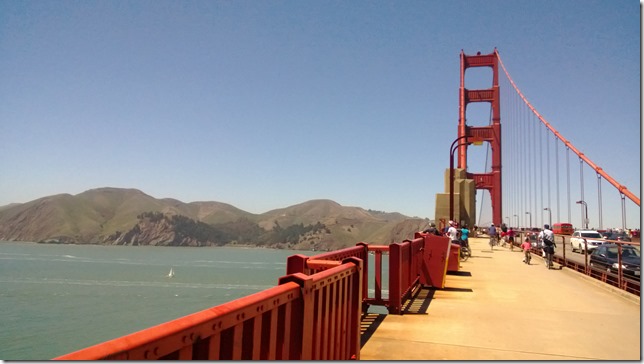 and this is the one that I'm going to have for Build 2014;
Not too shabby though, eh? Is it me, or does Cardinal Place look like a little like the final resting place of a Concorde?