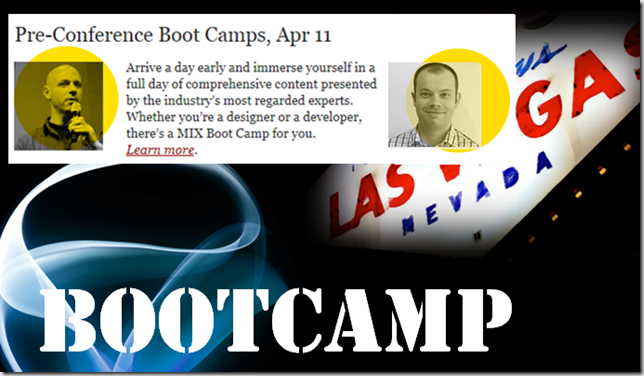 Just a quick plug for the MIX11 workshop that I'm delivering along with John Papa ( you may know him as the star of TV shows such as "Silverlight TV"

) on April the 11th.
John and I ran a workshop at MIX last year and had a really good time working together and I'm sure that we can do the same again this year.
We're still in "advanced negotiations" about the exact content that we'll deliver but our aim is to really get to the heart of what you have to know in order to be a Silverlight developer and we're going to focus a lot on the areas of;

that is – how do you get data into your apps, how do you work with it in your apps and how does the "Model View ViewModel" pattern help with that and what do you need to know in order to work with the pattern.
I hope to see you there – click the big picture above to register