I advertised this event once before but I wanted to plug it again because since the last time I plugged it I think that the emphasis of the event and its importance has changed.
The site now has a picture of "The Gu" dressed as Santa Claus

with a steely glint in his eye and has the words "Future Of Silverlight" in the title;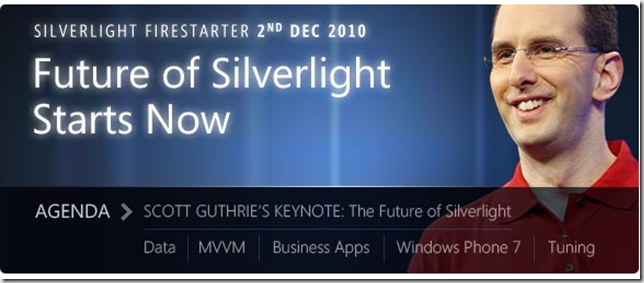 this is a special Microsoft coded message which I can interpret for you having spent 10 years trying to figure the place out. What it means is;
"You should watch this event"
Click the image for details.