I came across a fantastic app today running on Silverlight called ScratchAudio…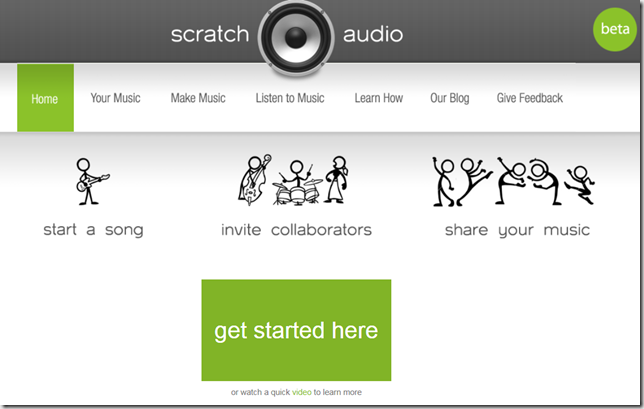 From my brief experiment with the app, it's a pretty slick site that lets me record and edit songs in the browser using Silverlight's rich capabilities for UI and also its hardware integration that lets you capture sound from the client device ( on a PC or a Macintosh ).
It's worth playing with – I can go to the "Your Music" section;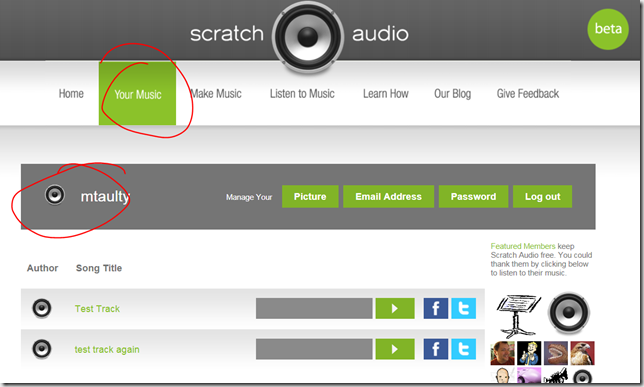 and then I can pick one of those "tracks" and play them right inline in the browser or edit them in the track editor;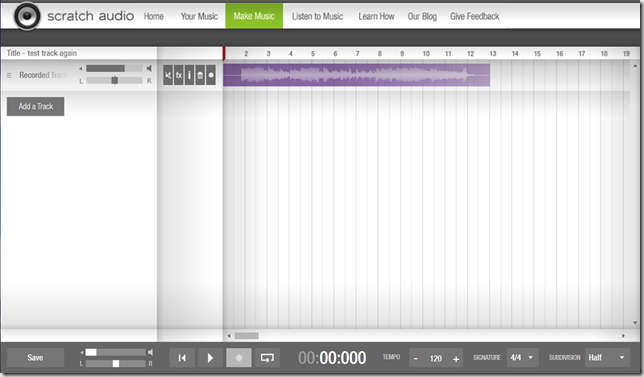 and then I can add a track which can either be a recorded track or a drum track or similar;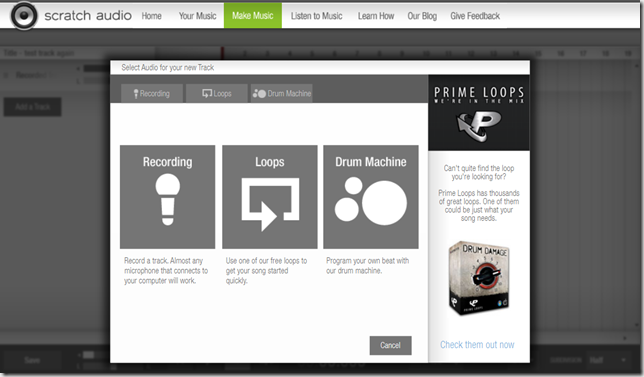 and if I go via the Recording route I can see my various audio input devices;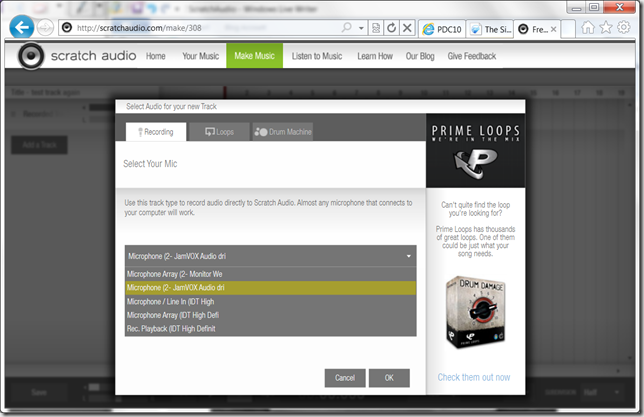 You might spot that I have 5 listed here and made available via Silverlight through the browser including the JamVOX input which comes from my JamVOX software that lets me plug my guitar straight into my laptop.
And then I'm away and recording;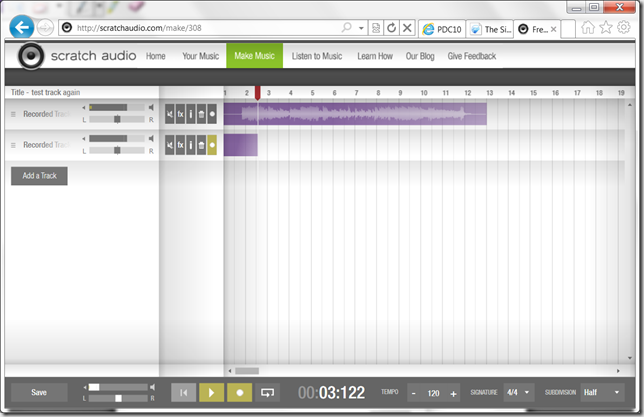 and I can then save and publish that track for other to collaborate on.

Pretty cool

I'd never really envisaged being able to do this kind of thing in a browser based app and (whilst it's a beta) the UI is really responsive and I can see it making use of local isolated storage to do smart things about being responsive while tracks are being uploaded to the server.
Nice app!