I thought I'd bring together some slide-decks and video recordings from a few events that I've done recently – most (all) of these are about Silverlight.
MIX10 Workshop "Bootcamp" on Silverlight 4
I did 2/3rds of this workshop and have a couple of slide-decks from it. I don't have a video recording to share and my demos ( as usual ) are not in a good format to make generally available. However, here's the slide-decks for my part of the workshop.
and here they are playing from SlideShare ( animations tend to get flattened on SlideShare I'm afraid );
DevDays Holland
I did 4 sessions at DevDays in Holland although one of those sessions was really a 2-parter around a view of "What's New in Silverlight 4?". The other 2 sessions were "A Guided Tour of MEF in Silverlight 4" and "A Guided Tour of the Network Stack in Silverlight 4". Here's the slide-decks to download ( note – these were done against the beta );
Session recordings are on Channel9;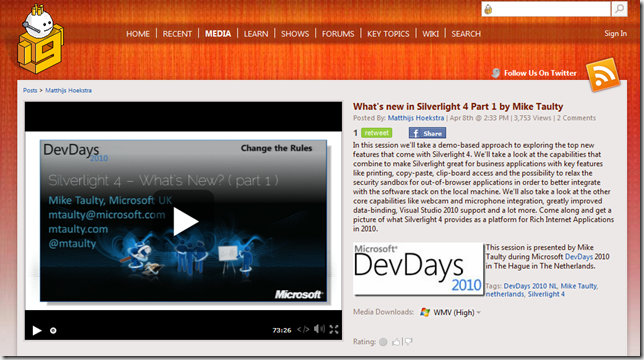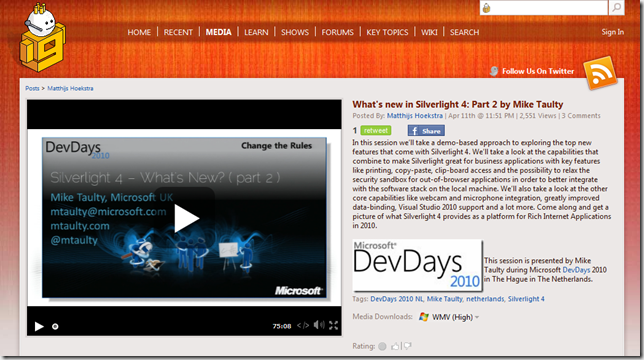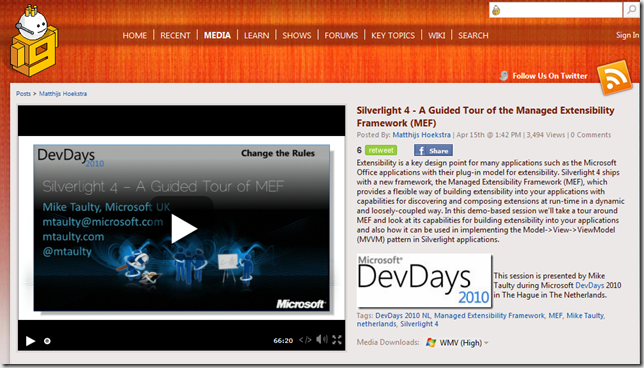 and this is the SlideShare version of my Networking talk which didn't get recorded ( once again – animations suffer a little on SlideShare );
TechDays Belgium
I did just the one session at TechDays in Belgium and it was a repeat of my Silverlight/MEF session that I'd done in Holland so the slide-deck was the same although the colour scheme changed – not sure if I altered any slides but here it is for completeness;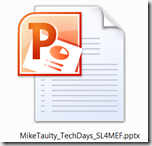 and the talk was recorded and can be watched on Channel 9 by following the link below;