A big thanks to anyone who came along to the UK TechDays event last week.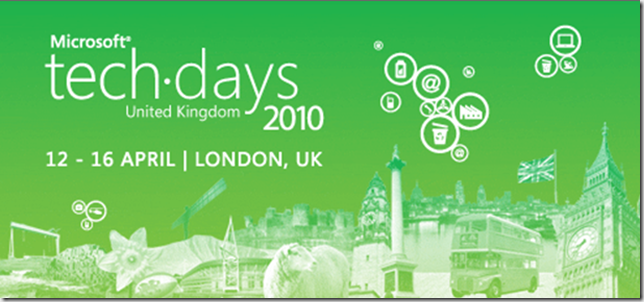 it was great to see so many people there. The cinema that we were using for the developer events held around 500 people and it was pretty full Monday to Thursday with a little drop-off on the Friday ( hey, it's Friday! ).
If you came along then it'd be great to get your feedback on the event. For the Monday or Tuesday we issued paper feedback forms whereas for Wednesday, Thursday, Friday we are doing this electronically so if you have an opportunity then please do provide us with an evaluation of the event.
You should have received an email by now asking for feedback on the days that you attended but, just in case, here's the hyperlinks;
Thanks for coming along and thanks for the feedback.