I was reading Tim's post over here with the same title as this one where he was suggesting that Microsoft may be underselling Visual Studio 2010.
I suspect that the problem is that VS 2010 is huge and there's a lot of material out there but some of it looks to be published in small fonts and isn't perhaps as navigable or discoverable as it might be.
I thought I'd highlight a few resources around VS 2010.
In terms of What's New in VS2010, there's a decent MSDN topic here;
which breaks things down into
Languages
.NET Framework
Team System
Editor
Deployment
Office Development
Data Development
SharePoint Development
Concurrency Runtime ( i.e. C++ rather than Parallel )
Extensions
Start Page
I won't break down all those topics but the .NET Framework one is worth breaking down although I'm not breaking it down in quite as detailed a fashion as the website does;
.NET Framework V4.0

App Compat & Deployment incl Client Profile & in-process side-by-side .NET

Parallel Extensions
Security Model Changes
Code Contracts
Primary Interop Assembly embedding
DLR
Memory Mapped Files
ASP.NET 4.0 and Dynamic Data
WPF 4.0
Managed Extensibility Framework
ADO.NET Entity Framework V4
ADO.NET Data Services
WCF 4.0
WF 4.0
Some of those areas see incremental changes (e.g. WCF) whilst others are brand new (e.g. MEF, Parallel) and others have huge changes (e.g. EF, WF).
Channel 9 has a VS 2010 and .NET Framework V4.0 training course which follows similar lines – click the picture to jump to it;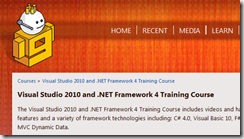 in that it's broken down into;
Overview
Languages
ASP.NET
Data
WCF and WF
Parallel
Application Lifecycle Management
and that's downloadable;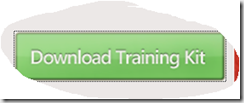 and Channel 9 also has 39 episodes ( yes, 39 episodes! ) of the 10-4 Show which you can find up here ( click the picture );

on just about every topic under the sun. Those episodes have great viewing figures and I noticed that the videos that have been most popular are;
and I think it's really interesting that the "code focused" video does so well because it lines up with a personal view that these kinds of topics appeal to the vast majority of developers.
There's also, of course, a tonne of material from PDC09;
I daresay there's a bunch more places that you could go to for information and if people suggest them, I'll add them to this post.