I got a mail from Mark over at EMC Conchango about the new Setanta Sports site that's gone live on Silverlight. Mark also runs the Silverlight User Group in London.
Here's my first run of the Setanta app (the first image is hyperlinked to the site itself);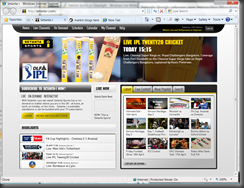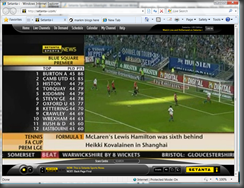 It all looks pretty cool to me so congrats to the guys at EMC Conchango and Setanta in getting this up and running – great showcase for what Silverlight can do.