I've got some Silverlight 2 talks to deliver this week and I was planning them a little on the sofa tonight whilst watching Damages (with its plots-on-top-of-plots :-S) and so I thought it might be fun to share my sketches. I often plan out talks like this as a cheap and cheerful way of figuring out what is in/out and what sort of route the thing might take.
As I say, "just for fun" 🙂 Apologies for all the images…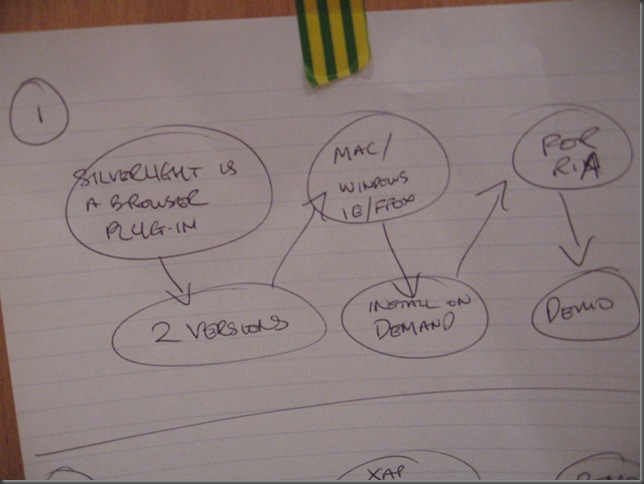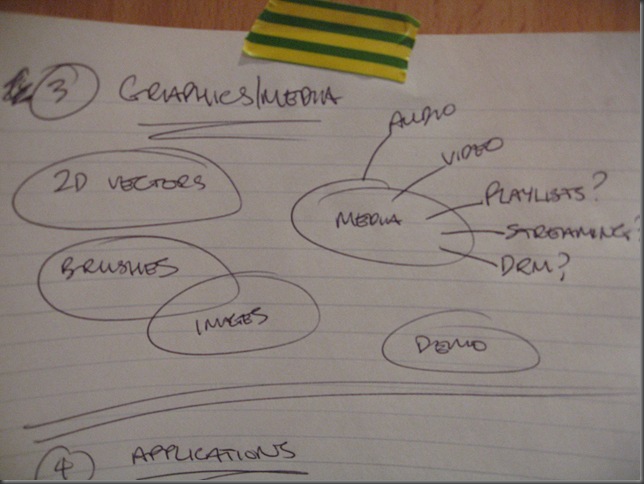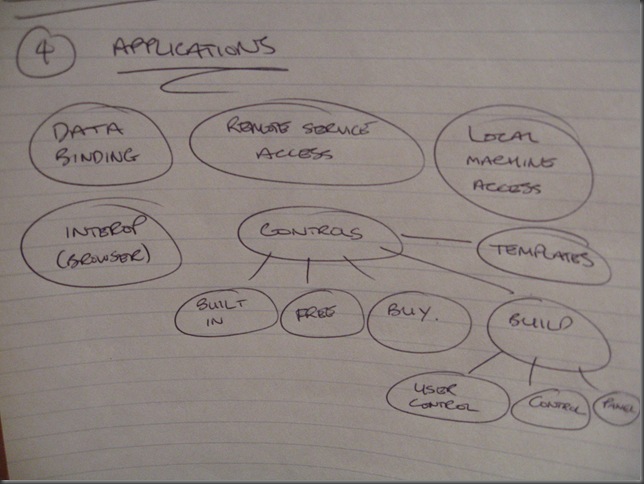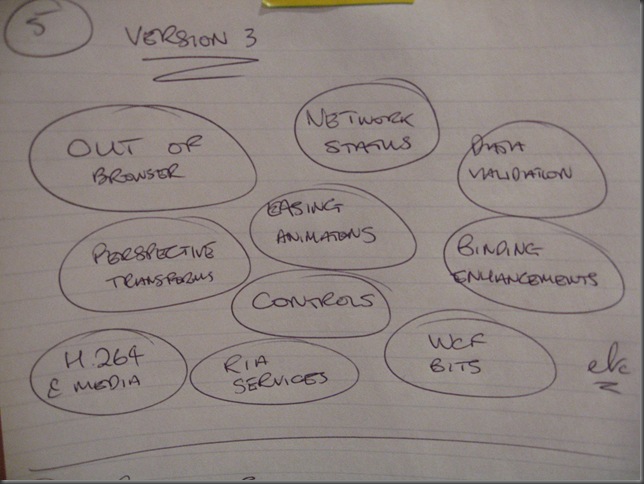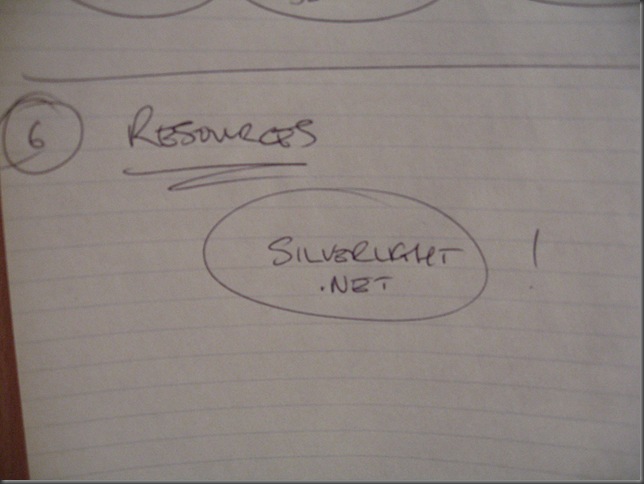 I'll see if the talks actually shape up anything like this!