I'm really liking this Blu Twitter Client;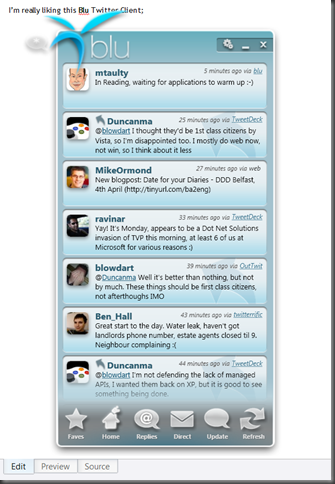 I've honestly no idea whether it's a good or bad Twitter client as I only recently joined Twitter and I've never really tried any other clients so I've nothing to compare with.
But that's not the reason why I like Blu.
The reason why I like Blu is that it's a ClickOnce Application!!
I've been out talking to people about ClickOnce since around 2005 but I think it's fair to say that there's not a huge number of ClickOnce applications on the public web like Blu is and I'm finding that running the app each day is quite exciting in that new features have appeared without me having to actively go out and hunt down whether there's a new version of the app.