I met Henk a few years ago when I spent some weeks doing some performance work with a customer over at Unisys in the Netherlands. He's a real performance and SQL guru and helped us out massively at the time.
He works in the ES7000 Performance Centre and he sent me a picture over the New Year (for fun) that I thought I'd share 🙂 It's Task Manager…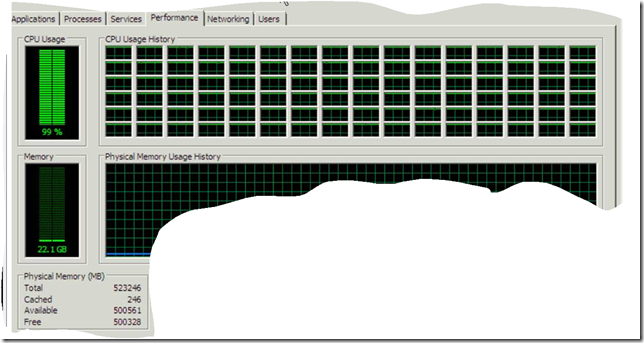 That comes from Task Manager running on what looks to be Henk's latest "toy" 😉 Count those CPU graphs!
The machine is relatively small these days, occupies just half a rack and looks like this;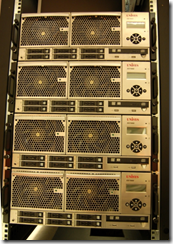 and lives here;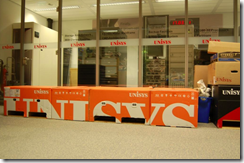 Maybe it's time to redesign that UI in Task Manager if we're going to be looking at 96 CPUs at a time? 🙂