Following up on this "I will be at PDC" post, I thought I'd do another "Where will I be" style post and say that I'll also be at MIX UK where I'm doing a Silverlight 2 session;
It looks like I'm on the agenda on the second day and I'll be doing a talk called "No Silverlight (2) Application Is an Island (of richness)".
This is a bit of a deliberately cheesy title in that we kept coming across this "Island of Richness" term used in conjunction with Silverlight and we found it funny in the team but the talk is really about how Silverlight applications can reach out to talk to;
The HTML DOM and Javascript
The local machine
The network via HTTP, SOAP and RESTful web services and sockets
in order to connect to the world beyond the plug-in.
Unfortunately, I won't be at TechEd Europe. I went for the first time last year and my sessions went down pretty well and got used on the front page here;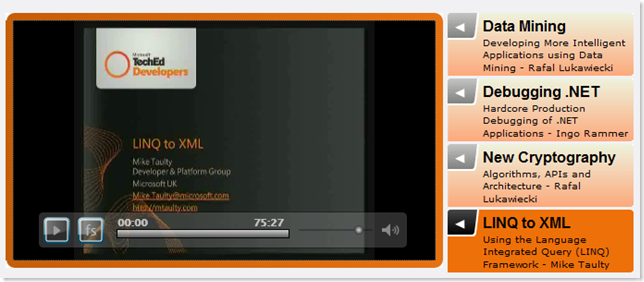 but I must have upset the TechEd people as I didn't get invited back this year 🙂 Maybe next time?